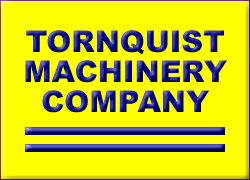 Tornquist has been serving the manufacturing communities in Southern California, Arizona, and Southern Nevada since 1946!
We believe we have lasted so long because we always strive to provide our customers with a full array of the best metalworking
equipment and latest technologies available to us; at a price that's fair to all concerned. We also provide tooling, accessories and
support services to help keep that equipment productive and profitable.
AT TORNQUIST, WE SPECIALIZE IN MANUFACTURING SOLUTIONS!

Hwacheon Machinery America, Inc. (HMA) was established in 1993 to support the sales efforts in the North American and South American markets. In order to address the needs of each market and of the customers in the region, we have built a nation-wide as well as local support operations to best serve the unique production requirements from the local clients. Chicago is now the home of Hwacheon Machinery America.